Jazz Swing
Hot Swing Sextet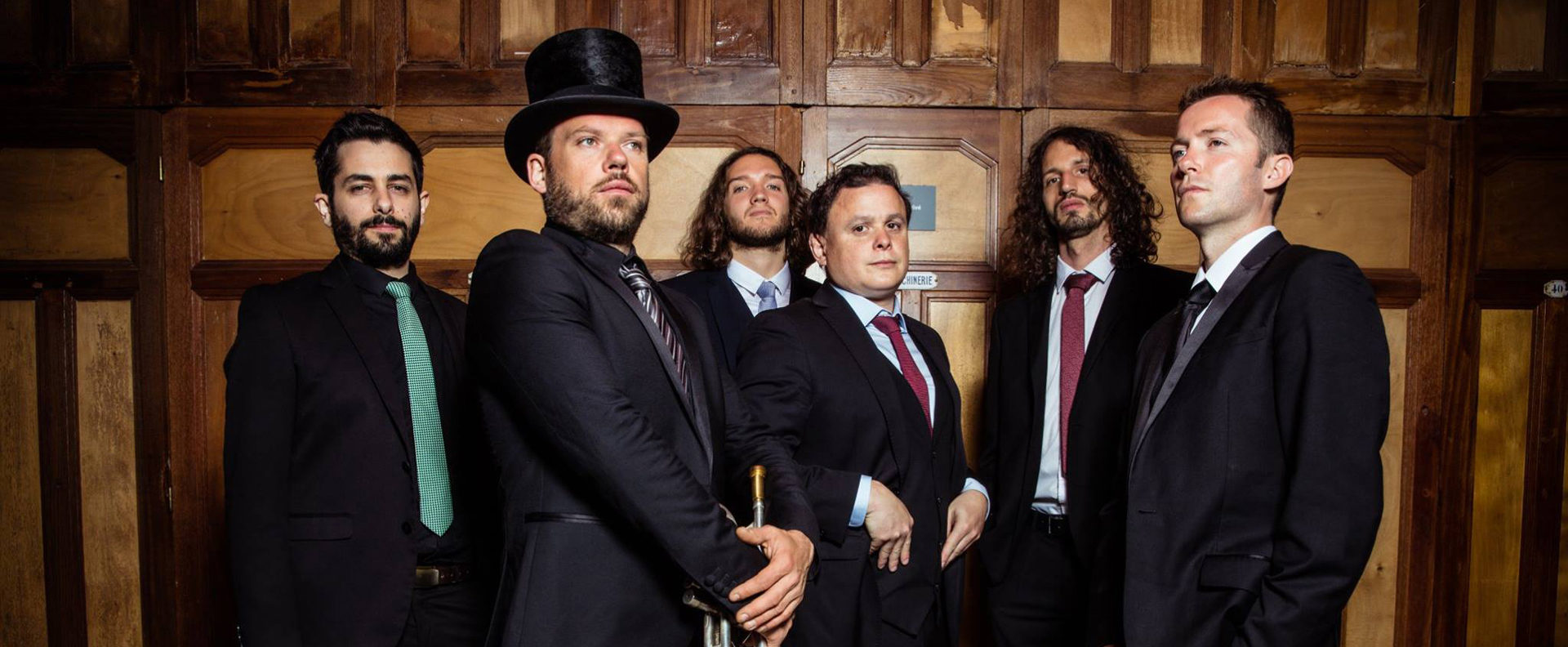 HOT SWING SEXTET offers a trip back in time in the frenzied atmosphere of the jazz clubs of the 30s.
From Paris to Harlem, From Django Reinhardt to Duke Ellington, Louis Armstrong through, Hot Swing Sextet organized for you, a trip « tailored » towards « Swing ».
Get on board with these six young musicians full of energy. « Swing, » « swaying » and good humor are on the menu of this great Journey through the « middle-jazz ».
"Jazz to dance to, but also to listen to thanks to the original arrangements and perfect interpretation."

Action Jazz
Scene References
La Belleviloise – Paris (75) / Porto Swing Jam – Porto (Portugal) / Copenhagen Lindy Exchange – Copenhague (Danemark) / Dublin Lindy Exchange (Irlande) / Amber Swing Festival – Gdansk (Pologne) / Copenhagen Swing Challenge (Danemark) / Bordeaux Swing Festival – Bordeaux (33) / Toulouse Balboa Festival – Toulouse (31) / Nature Swing Camp – Carnac (56) / Anjou Vélo Vintage – Saumur (49) / Summer Camp Studio Hop – Port Barcarès (66) / Summer Camp – Eauze (32) / Swing & Shout Festival – Tours (37) / Savoy Cup – Montpellier (34) / Festival Les 24h du Swing – Monségur (33) / Festival Jazz & Blues – Léognan (33) / Festival HoubaSwing – Chauray (79) / Breizh Swing Festival – Guilvinec (29) / Festival Swing' Zy – Clermont-Ferrand (63) / Paris Flying Festival – Vitry-sur-Seine (94) / Strasbourg Swing Workshop – Strasbourg (67) / Festival Two for Swing – Trélissac (24)…
Thibaud Bonté

|

trumpet
Bertrand Tessier

|

saxophone
Erwann Muller

|

electric guitar
Ludovic Langlade

|

guitar
Franck Richard

|

double bass
Jéricho Ballan

|

drums
Follow the group